Leech Lake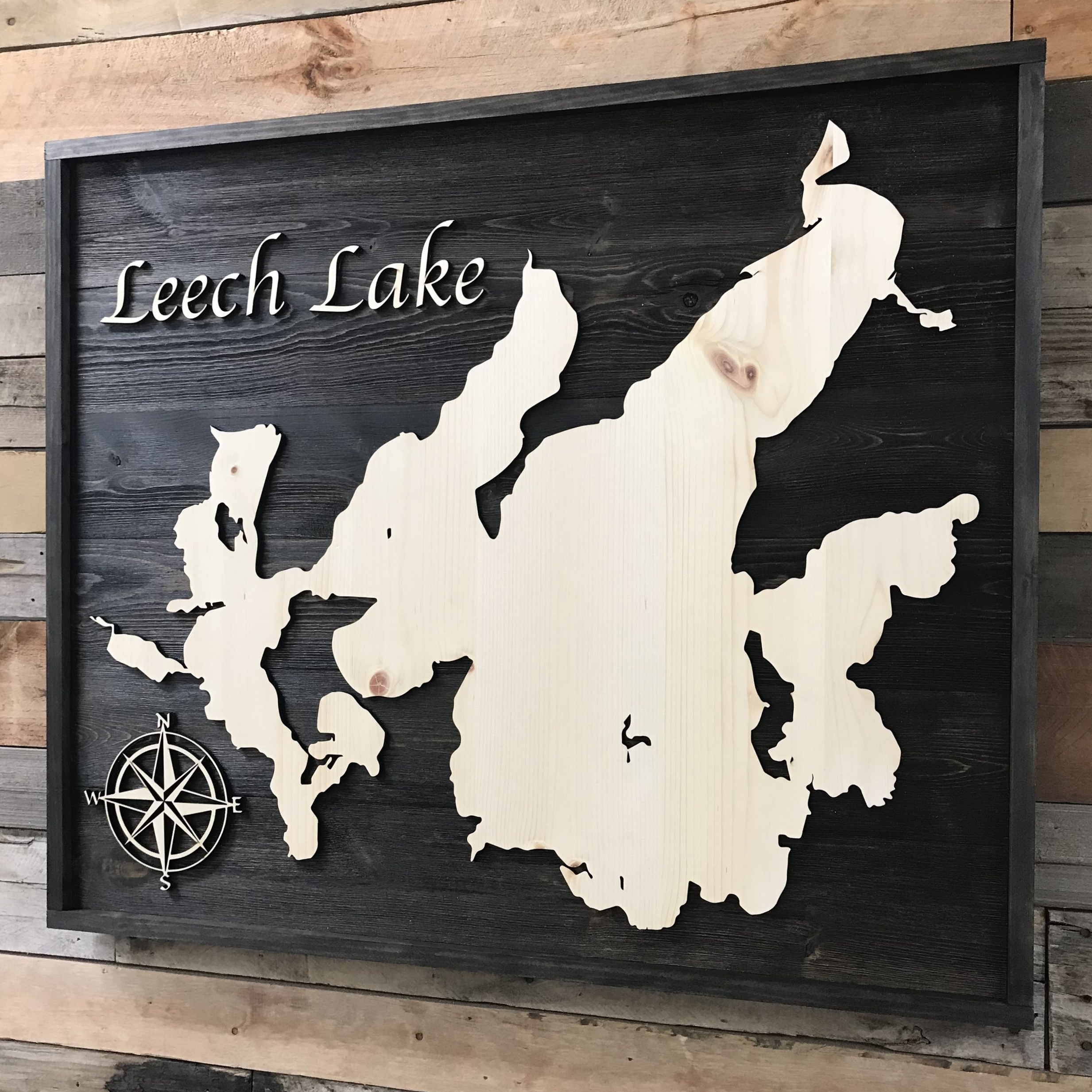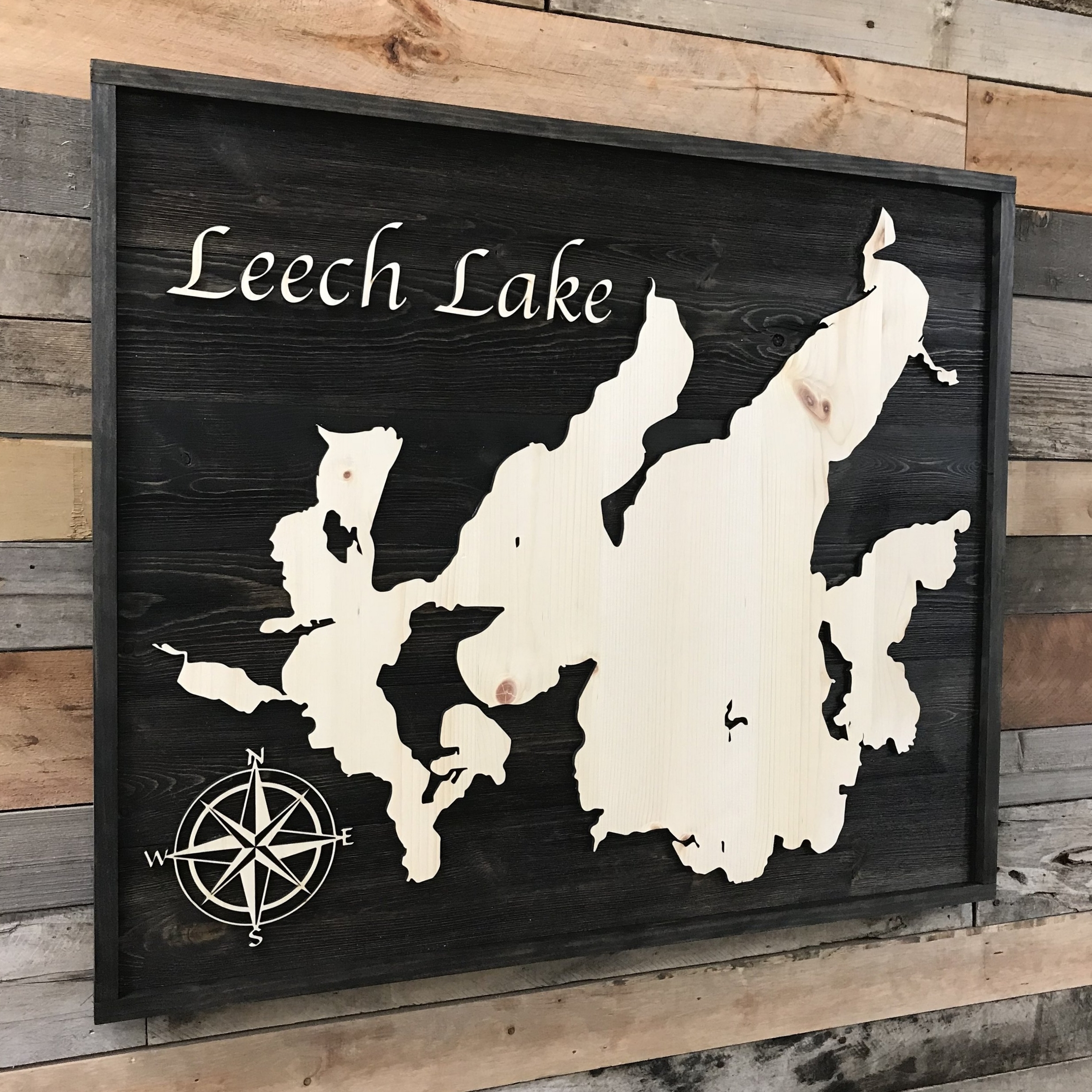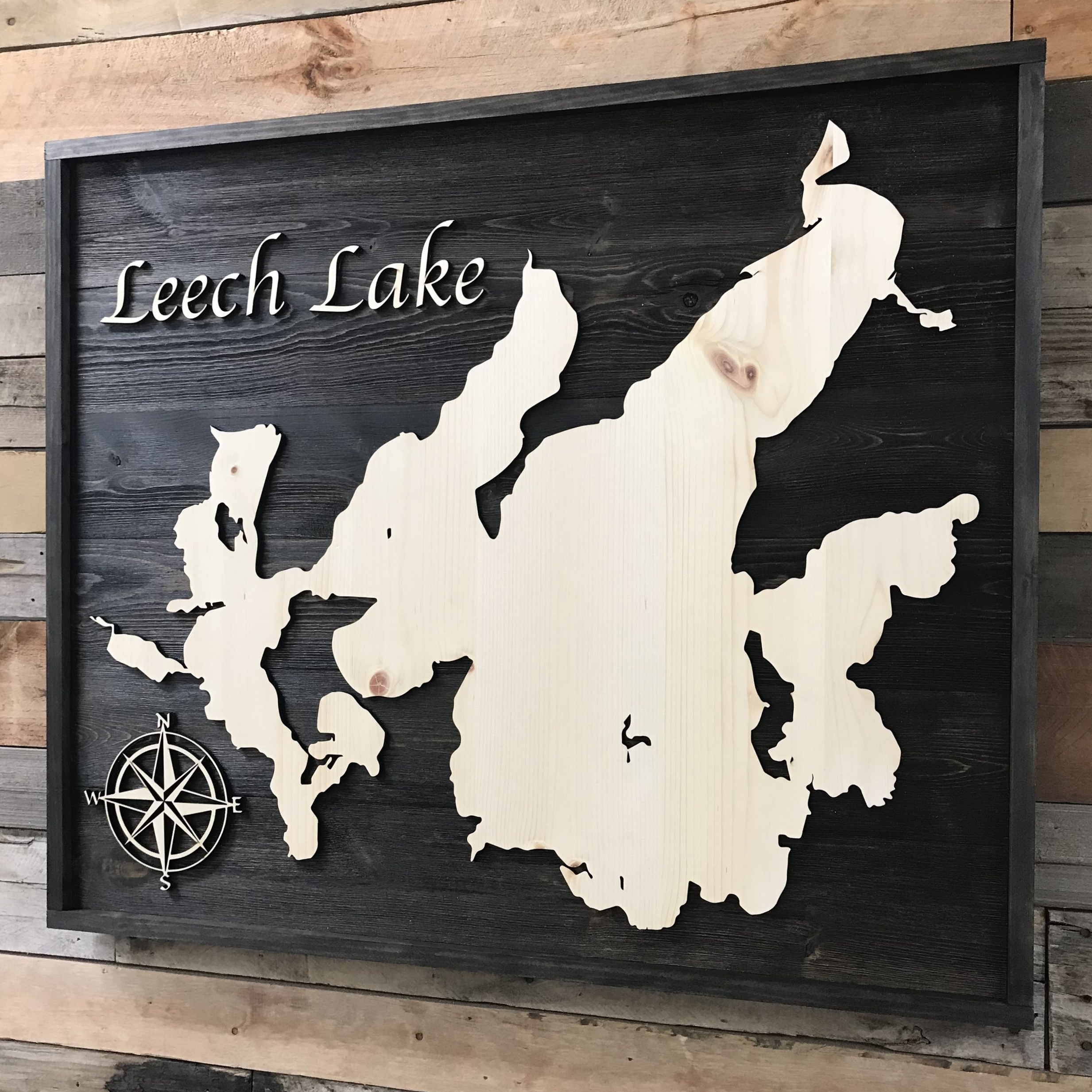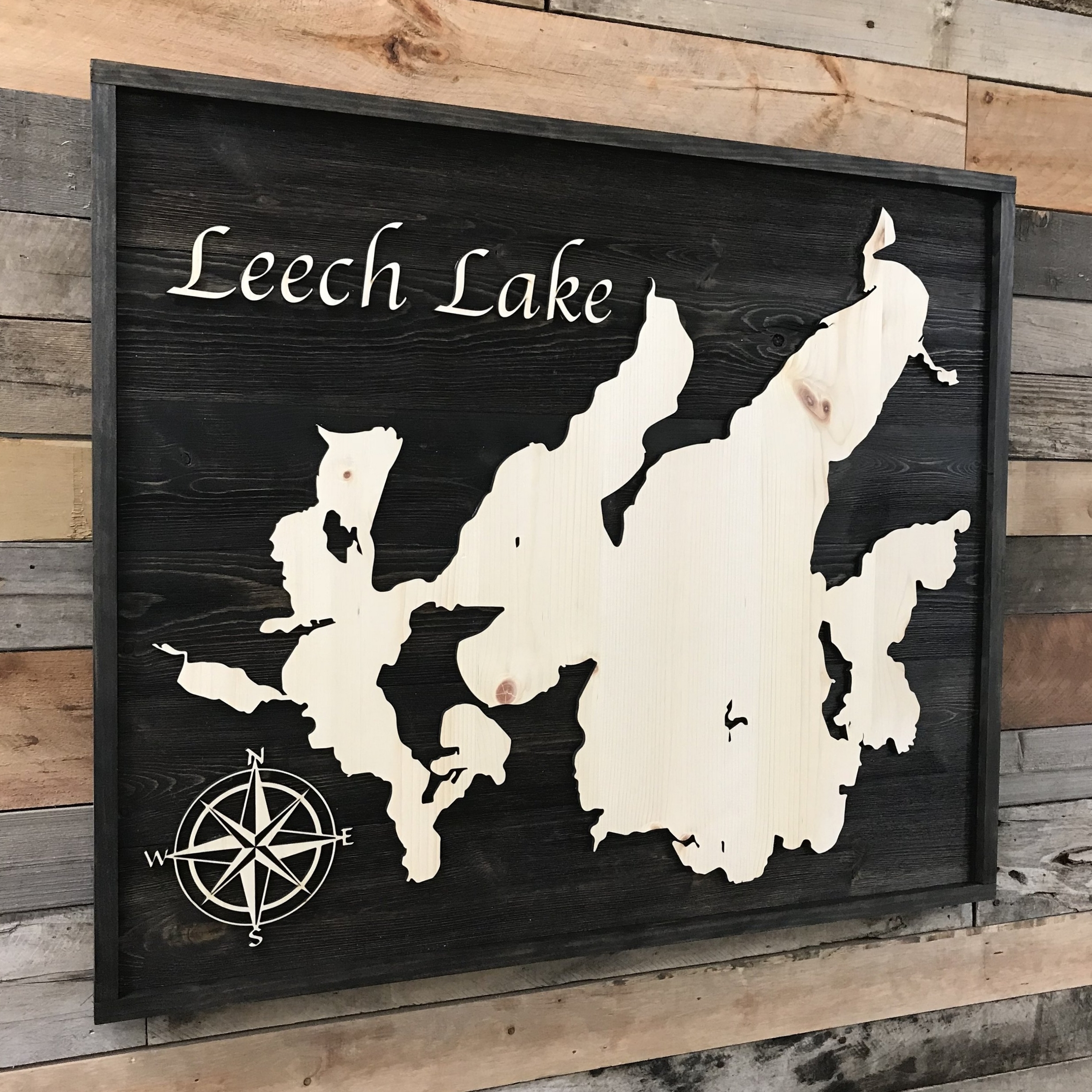 Leech Lake
Size: 37.5" x 31.5" x 2"
Weight: 20 lbs
Color
Leech Lake: Natural Pine (Beige)
Compass Rose: Natural Pine (Beige)
Text: Natural Pine (Beige)
Backboard: Black
Frame: Black
Material
pine
Description
Growing up, Garrett had a few friends with homes on Prior Lake and for that reason has spent some time here himself. Party-barging in Candy Cove and watching fireworks from Watzl's Beach. If you have similarly fond memories or a strong connection to Prior Lake then this could be the perfect piece for your home.
Personalize It
Love this design, but want something a little different? We can do that!
(Price may increase depending on the request.)